To Donn's Realm
Explore the PAGES of your interest  ——–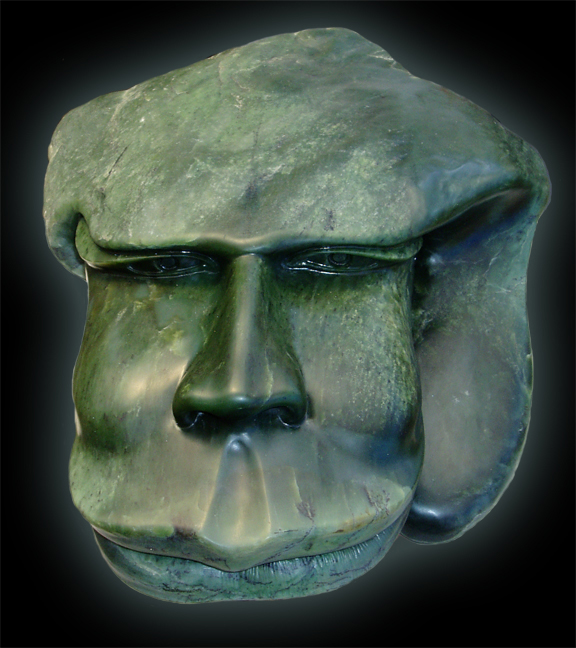 Carved Jade 'Voyager'
Illustrated within are selected 'works available' and an occasional 'in progress' for all who may hold an interest in the unusual and unique art dreamed in the cerebral expanse of the mind. Not every example may be of  jade.  Many media capture interest and are explored with evolving skill and knowledge such as the NOW moment allows.
Above is a New Zealand nephrite jade free carved from a 35lb river cobble recovered from the Arahura River.
Some pieces may be hours, days, weeks, months or pehaps years in the realization or could even be lost in the passing moment until a spark ignites the fires of excitement again and all else is dropped to
pursue the passion.
______________________________
For further information
____________________________________________
__________________________________________________________________