Guatemalan Blue Jade
'Emerging Bloom'
_____________________________________________________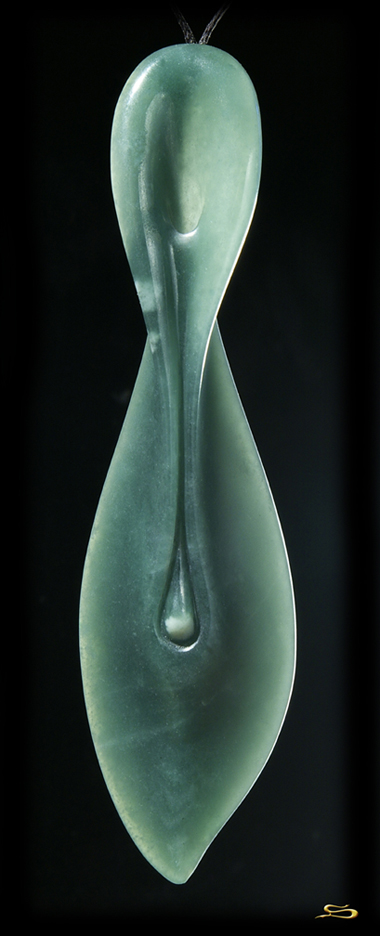 A wonderful, translucent, blue-green Guatemalan jadeite.
Hand carved into this tactile, organic, sculptured Jade Pendant.
Subtle 'white cloud' inclusions drift through the stone imparting a sense of the ethereal.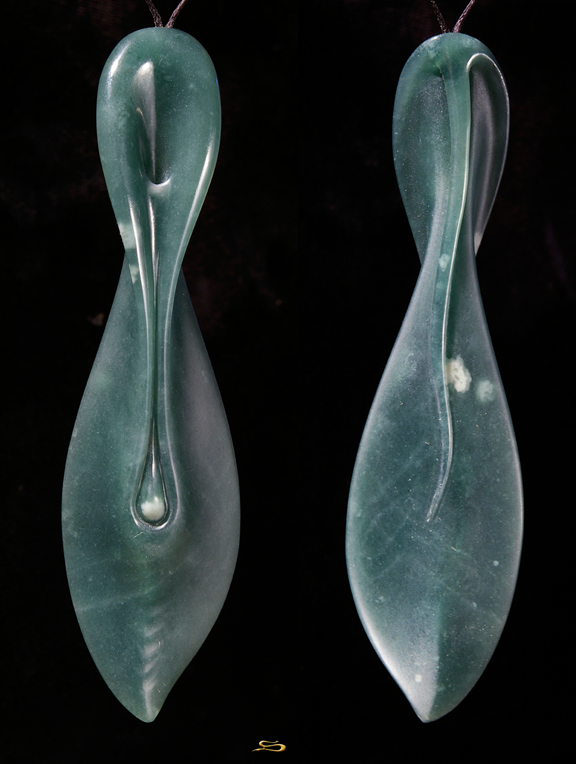 The suspension detail is partially concealed with the adjustable cord appearing to emerge from the top of the petal fold
thus eliminating any visual distraction in the flow of this 3D, personal adornment, sculptured Blue Jade.
US $ 2800.00
__________________________________________________
__________________________________________________________